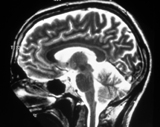 Avery Brain, 1997
-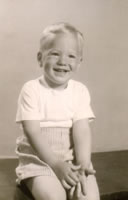 Eric Avery
-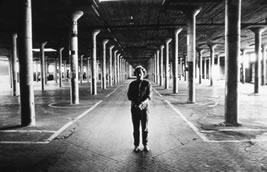 Medical School Galveston, 1970
-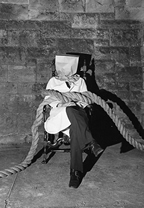 1974 Portrait of the Artist as a Young Doctor
-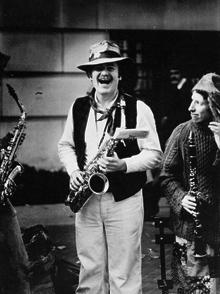 1979 On the Lam Street Band, New York City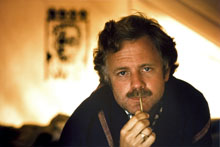 1980 Las Dhure Refugee Camp
German Red Cross Tent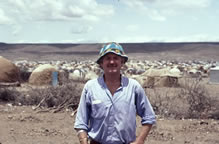 1980 Las Dhure Refugee Camp, Somalia
photo: Wolfgang Starke, M.D.
-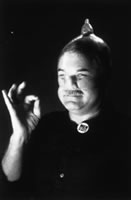 Condom Head, 1981
Photo: R. Haile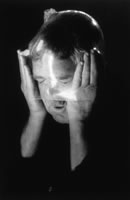 Use Your Head, Use a Condom, 1981
Photo: Roger Haile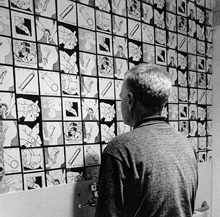 Wallpaper Works, 1995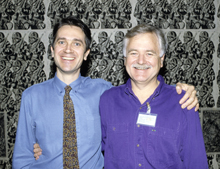 Trevor Fairbrother and Eric Avery, Boston Museum, 1992
Born November 8, 1948 Milwaukee, Wisconsin
Raised in Pecos, Texas
Bachelor of Art, University of Arizona, 1970
Medical Doctor, University of Texas Medical Branch, Galveston, 1974
Psychiatry Residency, New York State Psychiatric Institute, New York City, 1979
Medical Doctor Ship Sea Sweep, Indonesia 1979
Medical Director, Las Dhure Refugee Camp, Somalia, 1980-1981
Lived in San Ygnacio, Texas, 1980-1992
Lived in Galveston, Texas 1992-2013
Retired (August 31, 2012) as Clinical Associate Professor of Psychiatry and Behavioral Sciences and Associate Member of The Institute for the Medical Humanities at The University of Texas Medical Branch, Galveston, Texas
Currently, Emeritus Associate Professor, The Institute for the Medical Humanities, UTMB, Galveston, Texas
His social content prints explore issues such as human rights abuses, and social responses to disease (HIV and Emerging Infectious Diseases), death, sexuality and the body.
Smith College Museum of Art-"The Art of Healing is a Sacred Art": The Prints of Dr. Eric Avery

For forty years he has made prints, paper and worked as a physician and psychiatrist.
His art medicine actions have explored the liminal space between art and medicine.
He has had numerous solo exhibitions in the United States and his prints are in many collections including: Smith College Art Museum, Baltimore Art Museum, the Fogg Art Museum at Harvard University, The Library of Congress, ARS MEDICA Pennsylvania Academy of Fine Art, Philadelphia, Smithsonian American Art Museum, Washington, DC, Blanton Museum of Art, Austin Texas, Collection at The Philadelphia Museum of Art, The Boston Museum of Art, The National Library of Medicine,and The Cushing/Whitney Medical Library at Yale University School of Medicine. In England, work is included in The Wellcome Trust Library for the History and Understanding of Medicine.
---
---
- Sue Coe, artist and author/illustrator
www.graphicwitness.org
I first met Dr. Eric Avery through a letter from Somalia. He was working as a doctor in a refugee camp with thousands of human beings who were starving to death. A photograph in Life magazine shows Eric in the middle of the camp that stretched for miles, a figure at dusk holding up a tiny baby into the light, silhouetted by dusty tents. It was there that Eric started to make woodcuts—to record the terrible sights he had seen and, as his scalpel cut into the wood, as therapy.
If you are fortunate enough to be a friend of Eric's, you will receive woodcut cards of plants and birds, shells and trees, as purely and simply illustrated as engravings by the 19th-century British naturalist Thomas Bewick. That would be sufficient for most artists, but for Eric, harsh truth is as urgently beautiful.
Eric uses science and art in tandem to heal. He transmutes the chaff of suffering into art. Eric always says "life before art" as he plunges into healing the victims of society wherever he finds them—in crack houses, on death row—refugees on the broken borders of life or death, the poor, the abandoned. They become alive in his art; their content creates his form.
His work as an artist/psychiatrist treating patients with HIV has become a document of historical record and is as sophisticated and powerful as any Dürer woodcut. It is the antibody to our disease of distance. Dominant culture flattens all experience, rendering reality into irony. We no longer trust ourselves to experience life directly. Eric makes art in the tradition of reportage; there is a direct emotional involvement with his subjects, a witnessing that is devoid of sentiment. The humility of small woodcuts depicting faces of cherished patients, printed on paper that is made from hospital sheets or the clothing of AIDS orphans, subverts and unravels the dominant social ideology of power and superiority.
Current Employment:
Self Employed Visual Artist
Address:
41 Kiltie Drive (Home &Studio)
New Hope, Pennsylvania 18938
(215) 862-5235
eric.avery@att.net
Education:
Undergraduate - 1966-1970
University of Arizona
Tucson, Arizona
Degree: Bachelors of Art in Art
Medical School - 1970-1974
The University of Texas Medical Branch
School of Medicine
Galveston, Texas
Degree: M.D.

Internship - 1974-1975
The University of Texas Medical Branch
Department of Psychiatry and Behavioral Sciences
Galveston, Texas
Residency - 1975-1978
Adult Psychiatry Residency Training Program
Columbia-Presbyterian Medical Center
New York State Psychiatric Institute
Department of Psychiatry
New York City, New York
Fellowship - 1992-1994
Consultation-Liaison Psychiatry (HIV/AIDS)
Department of Psychiatry and Behavioral Sciences
The University of Texas Medical Branch
Galveston, Texas

Professional Activities: Medicine
Clinical Staff Psychiatrist (1992 - 2012)
AIDS Clinical Care and Research Program Out-Patient Clinic
The University of Texas Medical Branch, Galveston, Texas
Consultant Psychiatrist (1998 - 2012)
HIV & General Consultant Psychiatry
The University of Texas Medical Branch, Galveston, Texas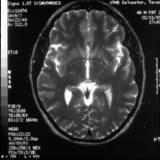 Avery Brain, 1997
-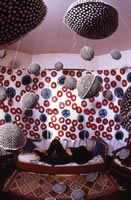 The Stuff of Life, 1996

Photo: J. Glowczwski
-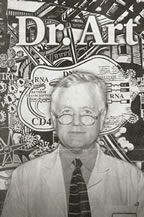 1997 Fogg Art Museum
Harvard University
Cambridge, Massachusetts
Photo: Harvard Crimson
-
HIV Condom Filled Pinata, 1997
Photo: S. Nussenblat
-
Photo: J. Glowczwski
-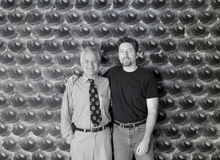 1997 Eric Avery, William Marshall- Studio Assistant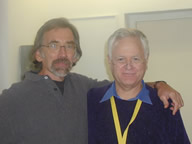 2003 Bill Lagatutta, Master Printer Tamarind Institute, and Eric Avery at 3rd Impact Print Conference, Cape Town, South Africa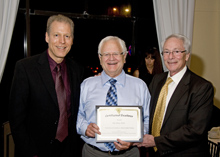 Medical Student Teaching Award 2012. Dwight Wolf, EA, Robert Hirschfeld.